Used Car Dealership Inventory & Stock Management Software
Keep Track Of Your Car Dealership Inventory & Stock With MotorDesk
Easy to use tools, connected with accurate data sources, designed to simplify your inventory/stock management - with fixed and reasonable pricing!
Accurate Data & Taxonomy
Retrieve detailed international vehicle data by registration/VRM or VIN. Save time with our number plate recognition technology!
We've simplified and streamlined the new stock process helping you list your vehicles for sale faster, more accurately, and with more vehicle data than ever before.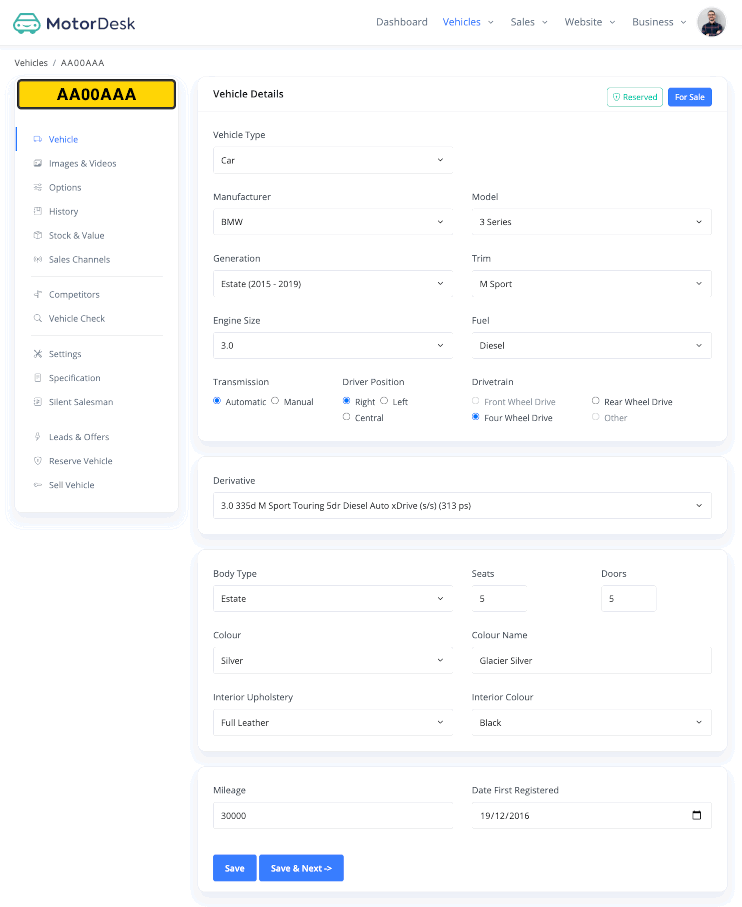 Automatic Factory Fit Detection
Select optional extras and add custom extras with ease, quickly view standard features, and instantly calculate the total selected optional extras cost.
Eliminate errors with automatic factory fit detection with selected manufacturers.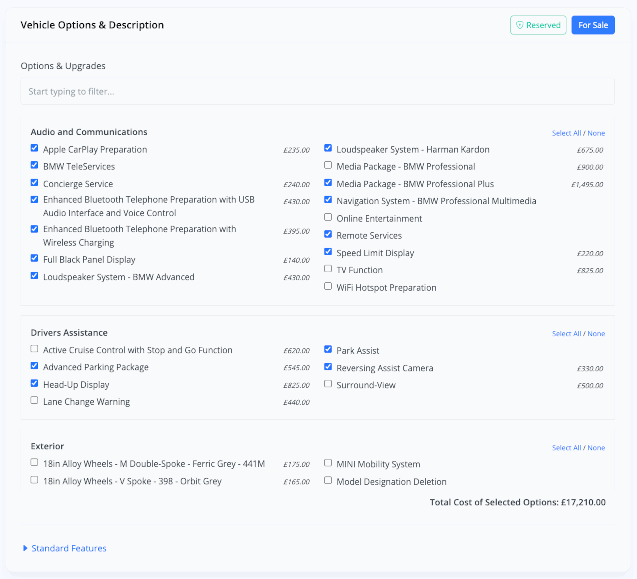 Simple Photo & Video Uploads
Upload photos in seconds, with automatic resizing, rotation and branding, then order them with ease using our seamless drag-and-drop features.
Add custom ribbons and banners, remove/replace backgrounds, and easily adjust, crop and edit your photos using the in-built image editor.
Add videos for hosting on our dedicated media servers, embed YouTube videos, and add library images with ease.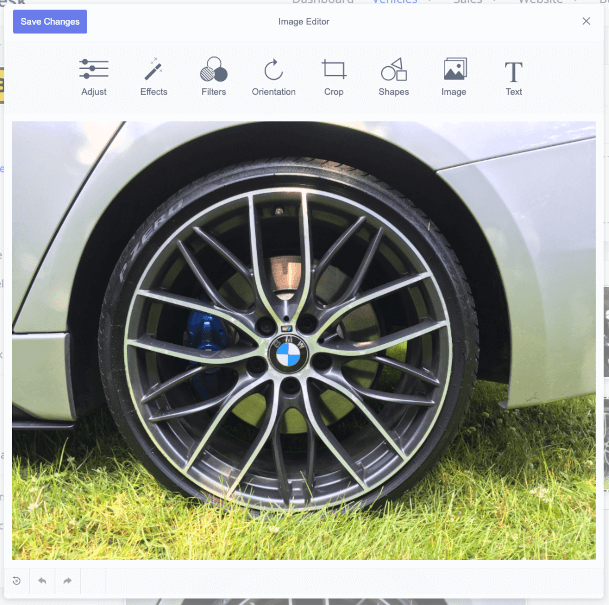 Integrated Valuations & Metrics
Save time with integrated valuations and AutoTrader Metrics, shown alongside your website and sales channel (marketplace) prices to help you price your stock accurately and quickly.
Full VAT and margin scheme support with instant profit calculations ensure you price correctly.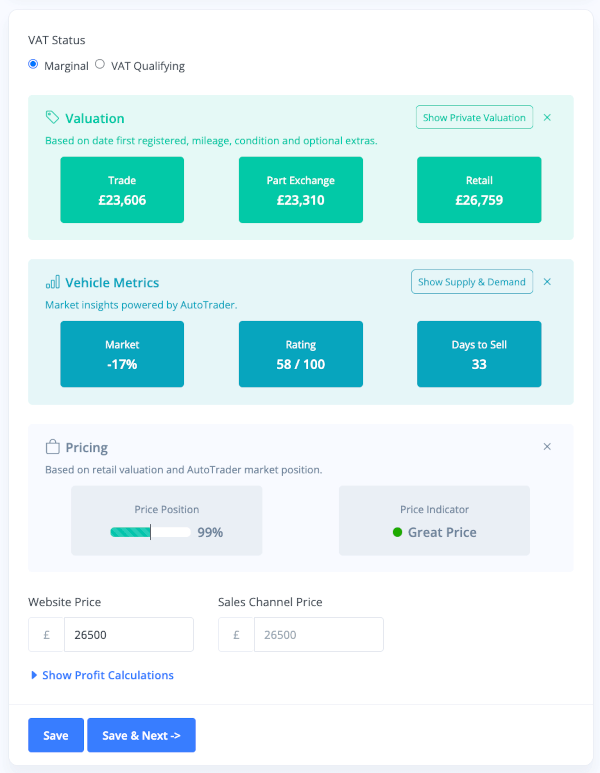 Automatic Vehicle Descriptions
Powered by AI, MotorDesk can automatically generate engaging and informative vehicle descriptions in seconds.
Powered by world-class natural language processing and artificial intelligence technology, paired with MotorDesk's vehicle data - automatic vehicle descriptions help you save time and effort whilst ensuring accuracy and consistency.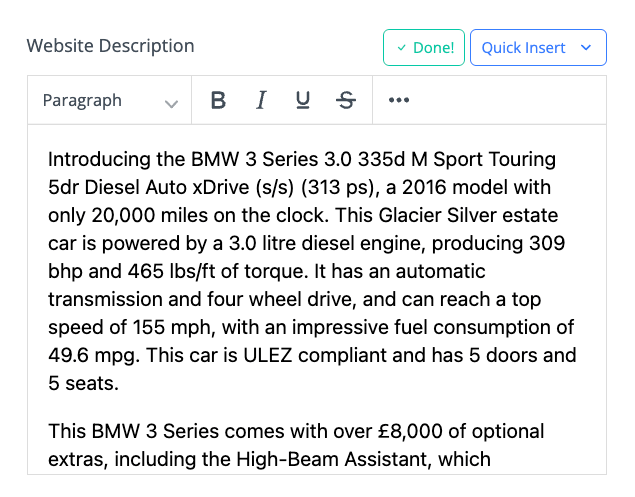 Manage Your Inventory & Stock Book
Quickly search, filter and edit your stock in bulk, with powerful search tools, customisable columns and inline editing.
Utilise the automatic stock book to ensure you are always up-to-date with your legal requirements.
Our advertising and pricing views help you manage your vehicle pricing and advertising, in bulk, with ease!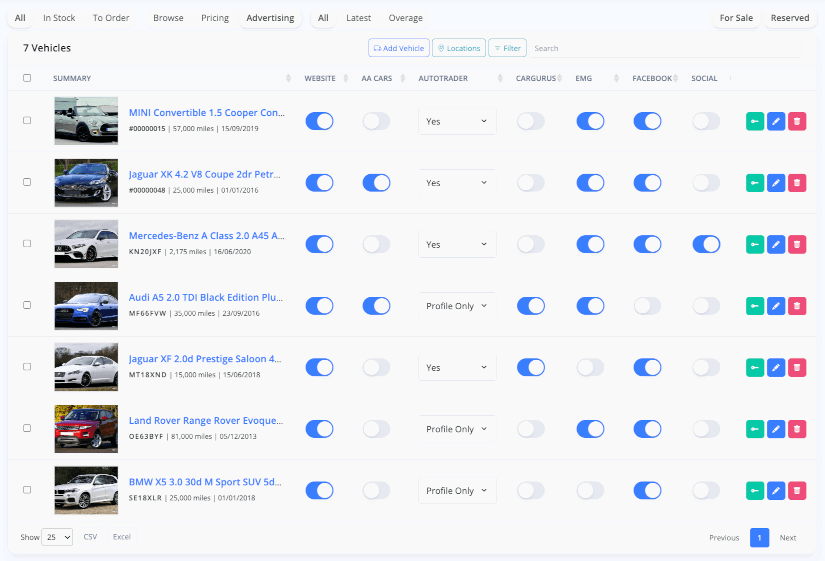 Compare Competitors
Price competitively by analysing competitor AutoTrader adverts, ensuring you find your perfect price point.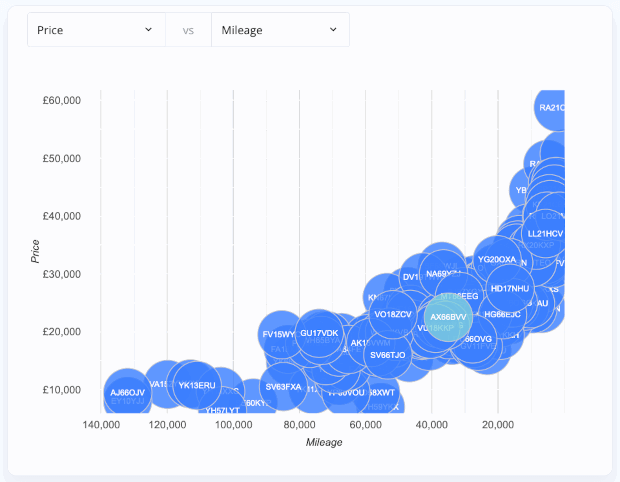 Vehicle Background & History
Automatic background checks flag any warnings automatically, optionally retrieve a full background check to dive deeper into a vehicle's history.
Verify a vehicle's identity quickly, then dig deeper into it's MOT and finance history for peace of mind.
Connect your MotorCheck account for enhanced provenance checks.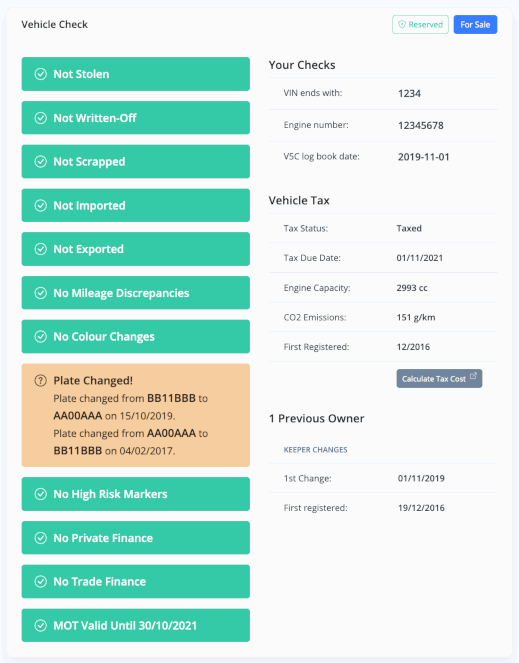 Marketplace & AutoTrader Connect Integration
Publish to your website, AutoTrader, eBay Motor Group, eBay Auction, CarGurus.co.uk, Carhuna, AA Cars, CarsVansandBikes, Dealer Auction and more, all at once!
No more waiting hours for feeds, our comprehensive integration allows you to publish new stock and changes to AutoTrader, DealerAuction, Carhuna and eBay Auction instantly!
Need another marketplace? We're ready to rapidly create new stock feeds for other marketplaces!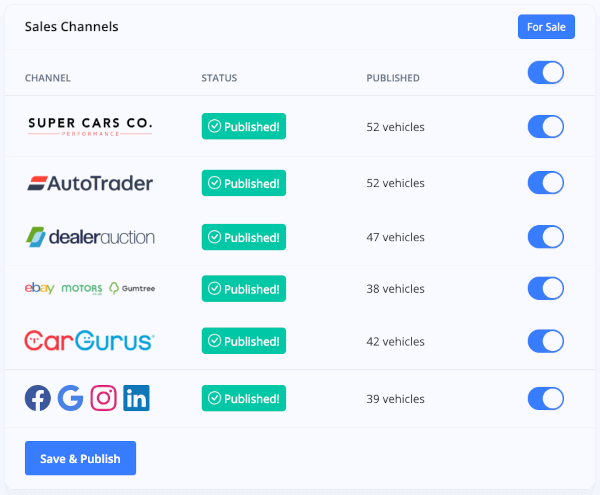 Statistics & Performance
Monitor your advert performance with integrated website and AutoTrader search and lead statistics.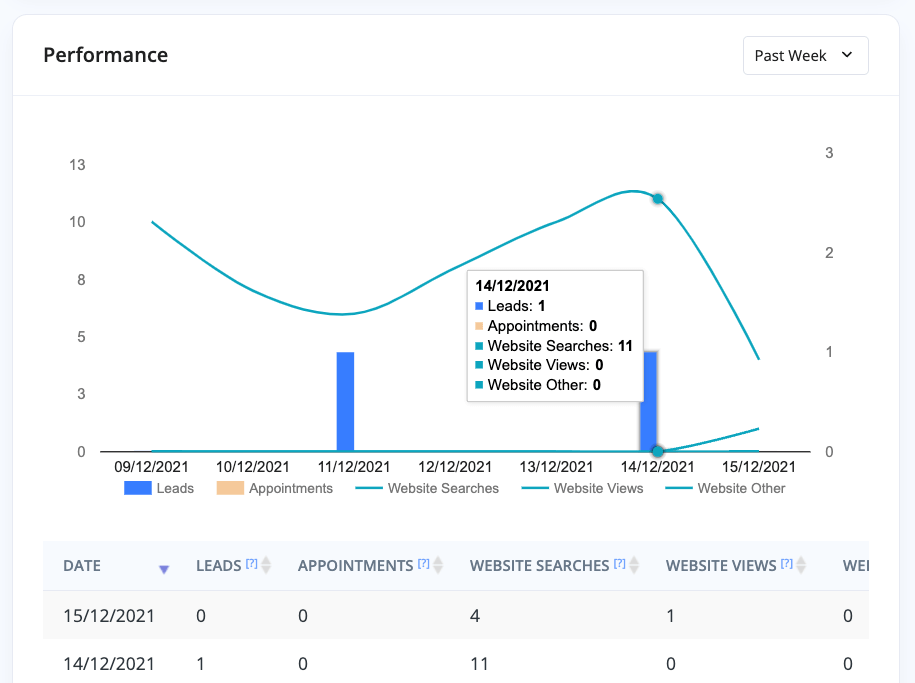 Vehicle Locations
Set-up pre-defined locations like your forecourt and garage, then take advantage of GPS location detection to automatically record where vehicles are.
Silent Salesman
Print silent salesman sheets in seconds with customisable vehicle highlights and content.
Utilise short-links and QR codes to direct customers to your website with usage tracking to help you identify if customers are looking at your silent salesman when your showroom is closed.
Optionally hide prices to guide customers to your website to retrieve current vehicle prices.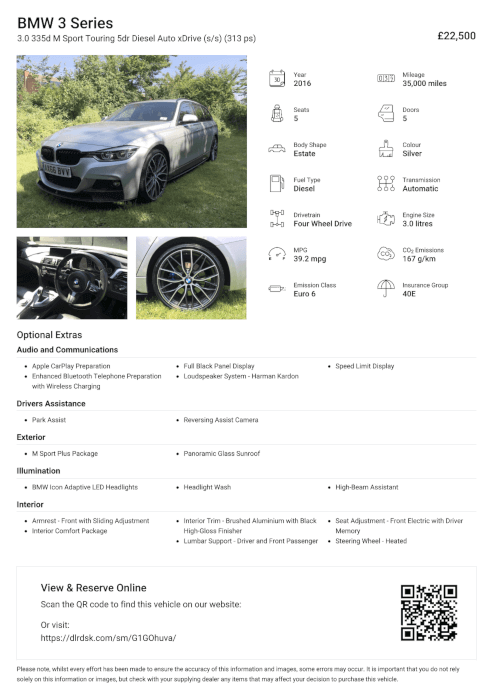 Condition Reports
Create and organise your vehicle condition reports with ease. Record notes, take inventory, and add custom fields to collect the exact data you need!
Save photos and videos of specific points using our simple mobile-friendly exterior and interion splat diagrams tool.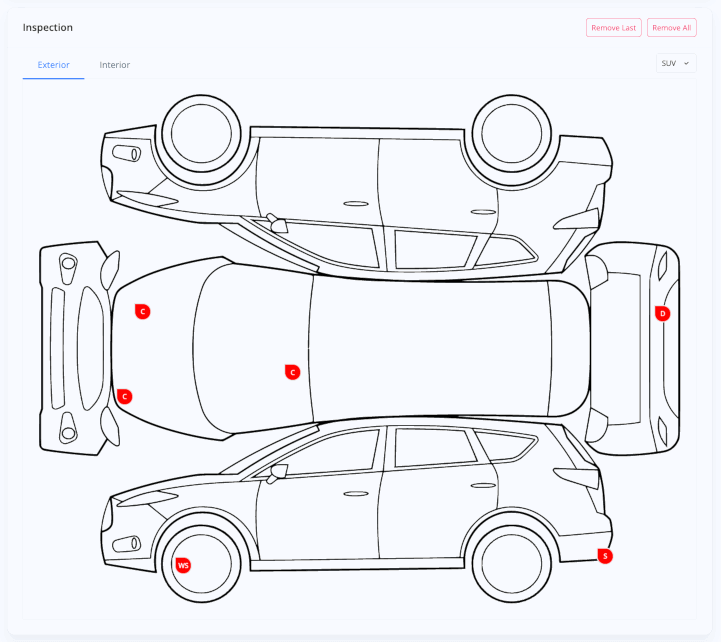 Test Drives
Keep track of test drives and keep your insurance company happy! Record customer details and maintain a log of exactly when each customer was driving each vehicle.
Check driving license details and attach photos, videos and condition reports with ease.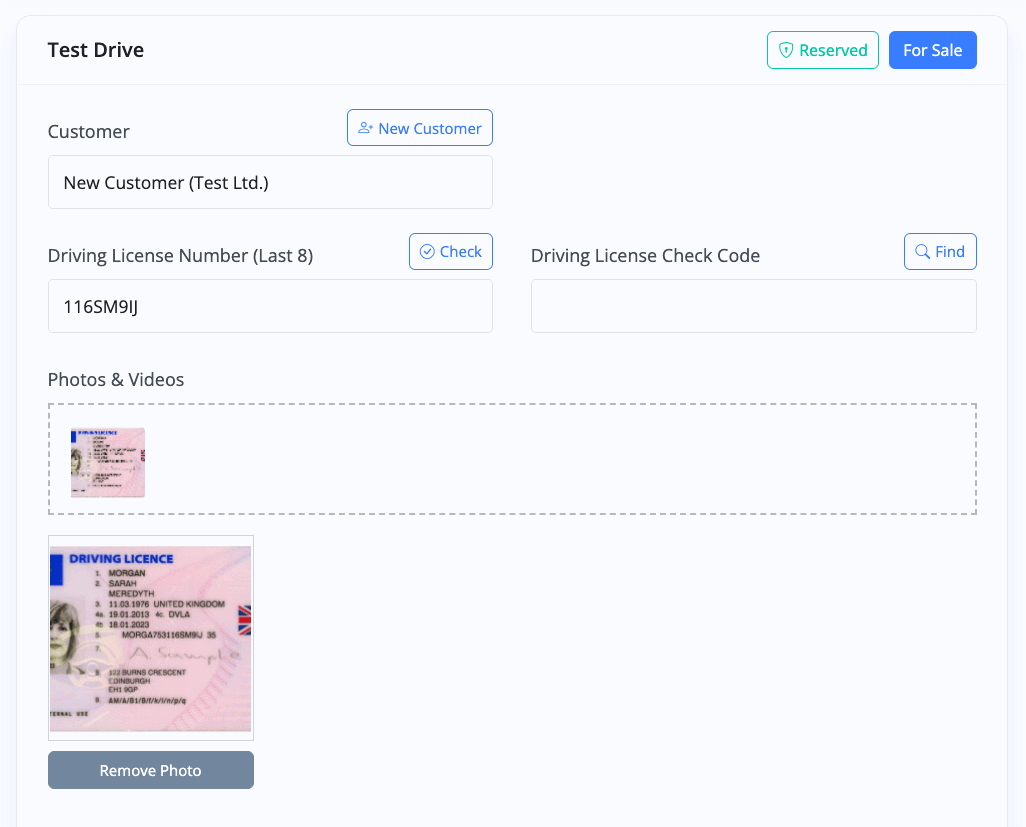 Image Templates
Create eye-catching templates to quickly add repetitive call-to-action images to your vehicle image galleries on your website and sales channels/marketplaces.
Automatically generated and updated representative finance examples help you share up-to-date finance examples with ease.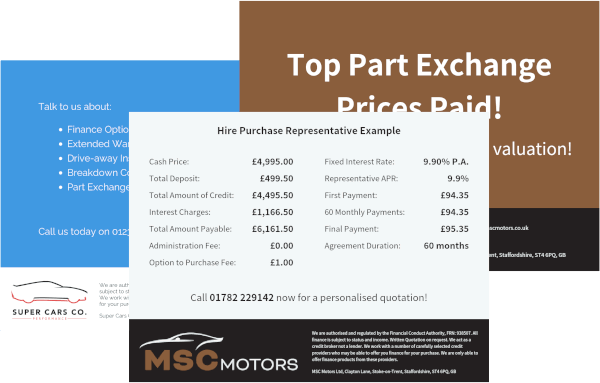 Analyse Prospective Purchases
Analyse up to 1000 vehicles simultaneously to retrieve valuations, sales metrics, estimated profit and return on investment, and much more.
Import popular auction catalogues, then filter and organise results to identify the best prospective purchases in seconds.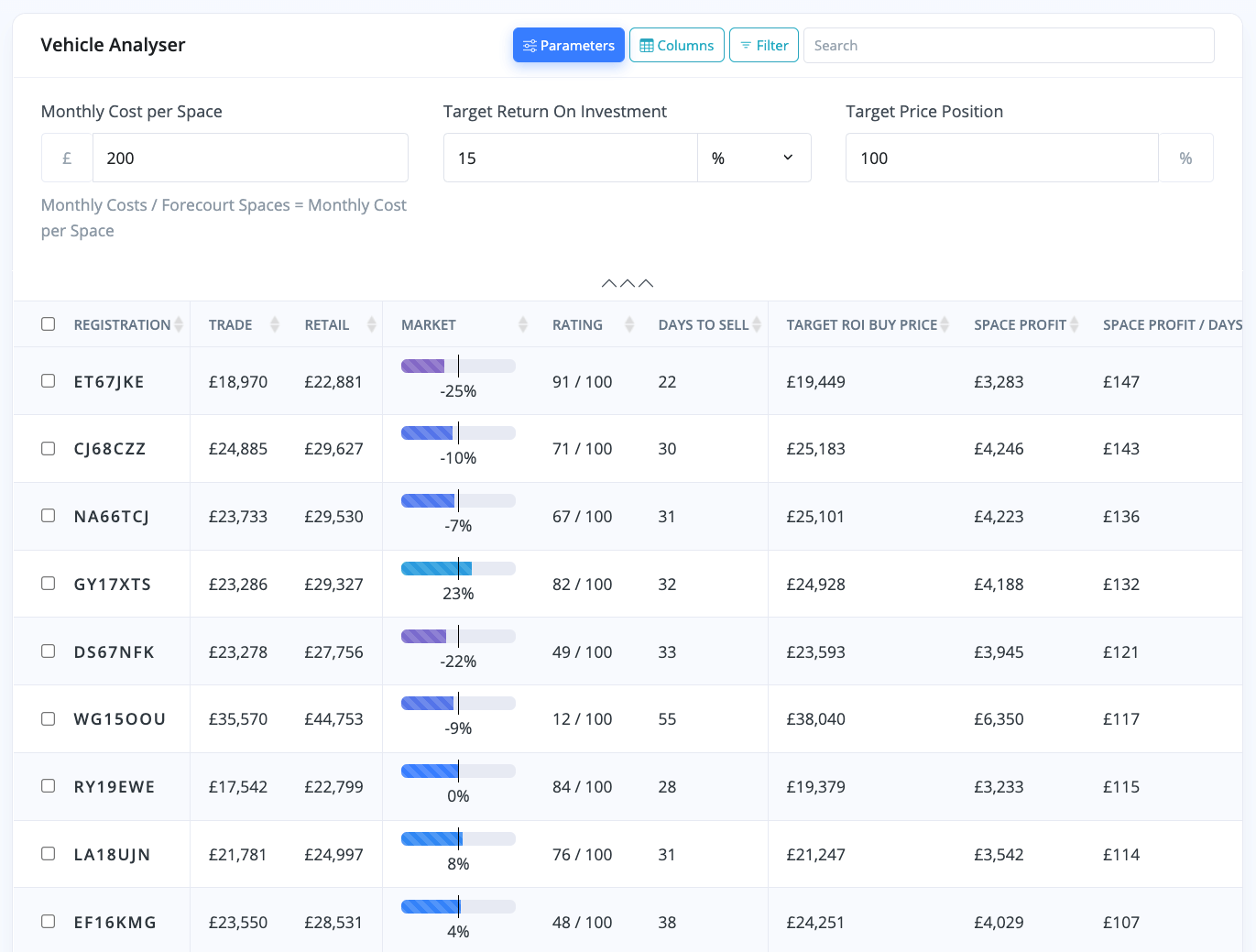 Car Dealership Stock Management Software Questions