Digital Retailing & Automotive Deal Building System
Online Checkout & Deal Builder For Car Dealerships
Sell cars through your website, build deals with a fully online car sales & finance application process, and connect with AutoTrader Deal Builder.
COMING SOON | AVAILABLE BY INVITATION
Online Checkout
Sell cars through your website with a fully online car sales process.
Automate part exchange offers, sell add-on products and simplify your delivery/collection booking.
Provide a entirely online pre-approved car finance application process.
Give customers control to adjust their deal with total transparency.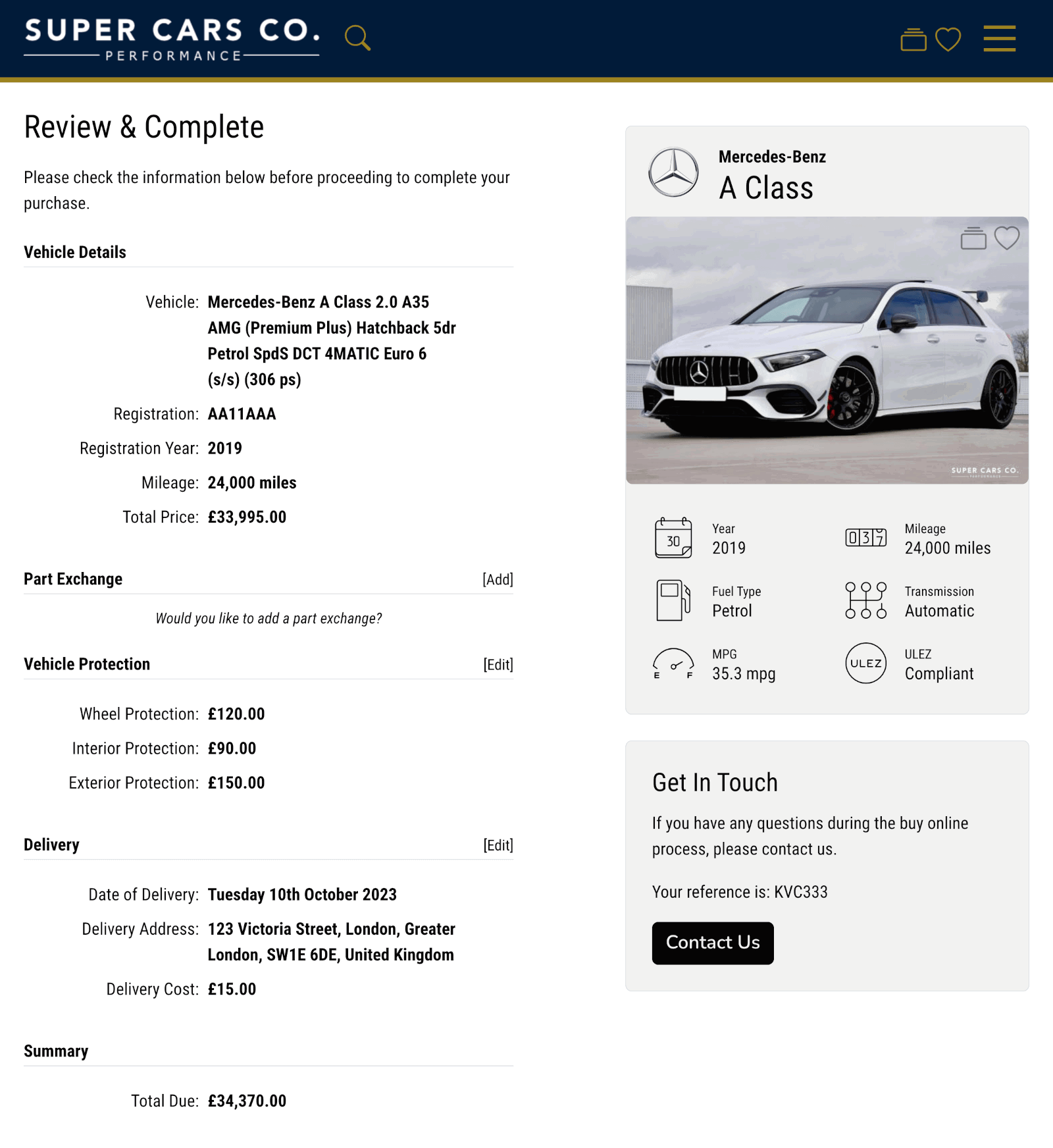 Build Deals
Enable staff to build deals in seconds, then share deals to enable customer collaboration using their own device, or an in-store device.
Add part exchange and add-on products with ease.
Manage pre-approved finance quotes and applications from MotorDesk.
Integrated delivery and collection booking automates your appointment management.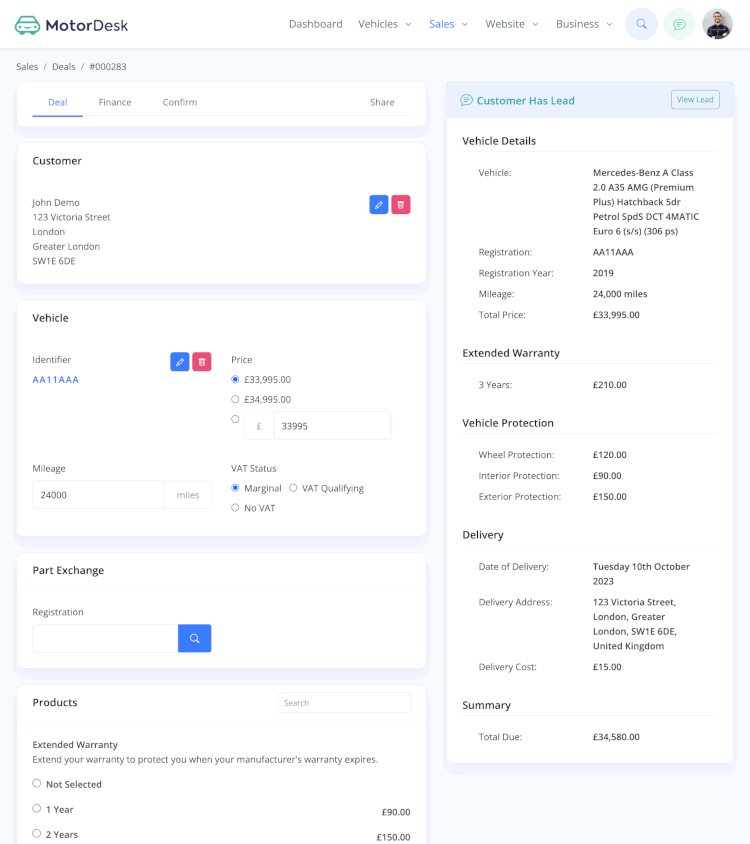 AutoTrader Deal Builder
Connect AutoTrader's Deal Builder to enable customers to complete their deals through your website.
Seamless integration enables the customer to progress to finalise their deal, with online payment, and automated invoicing & accounting.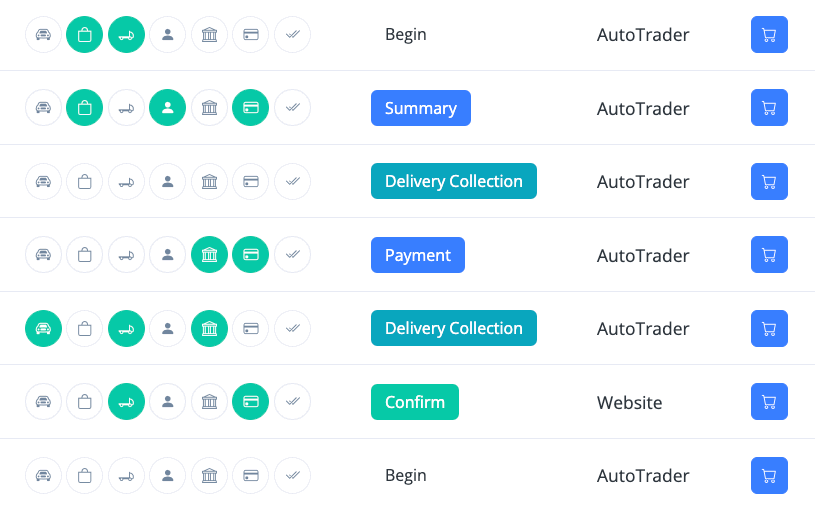 Automated Car Finance
Our online car finance application process enables customers (and staff) to retrieve pre-approved finance quotations in seconds.
Powered by Credicar, quotations can be progressed to submitted application with ease, with online and automated car finance approval.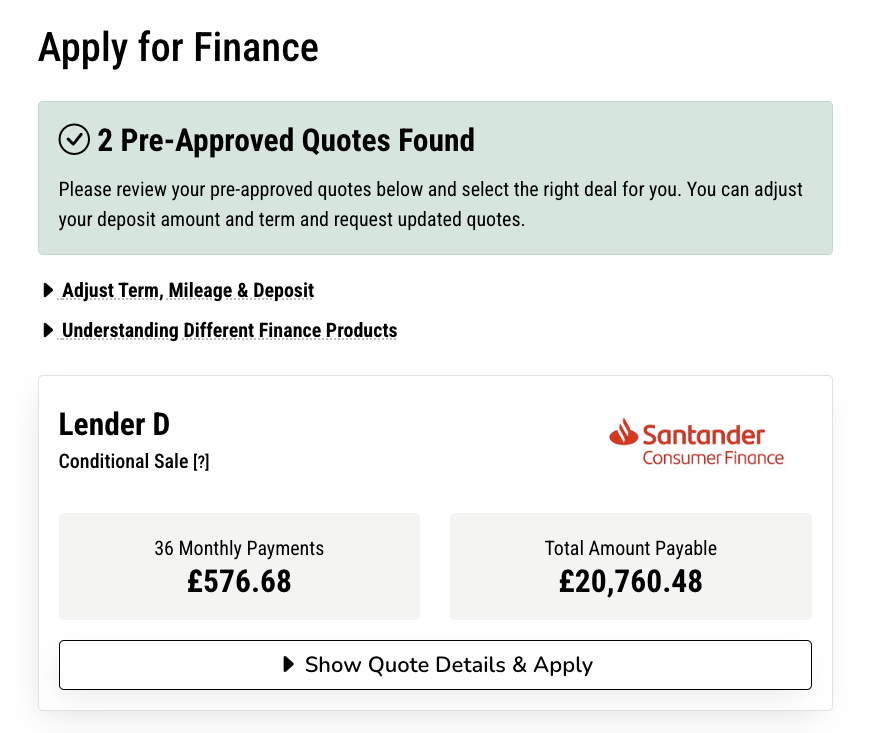 Simplified Payments
Automate bank transfers with free open banking integration.
Allow customers to pay by credit/debit card, utilising our trusted payment providers for the most competitive card payment rates available.
Provide flexible payment options with support for multiple part-payments.
Automate Your Sales Process
Generate invoices, purchase invoices and finance provider invoices, automatically at the click of a button - with automated marginal VAT and live accounting synchronisation.
Manage delivery and collection scheduling with calendar integration, and customisable pricing and availability rules.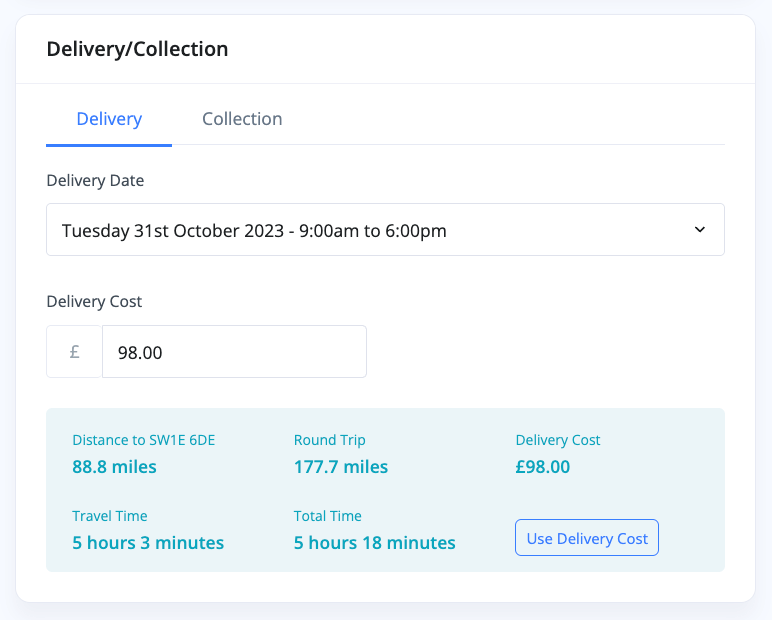 Online Checkout, AutoTrader, Deal Builder & Digital Retailing Questions