Dealership Management Software
Your dealership management, simplified, unified and modernised.
Nothing to Download
MotorDesk is a web application, there's nothing to download or install, and the software works on all modern mobiles, tablets and desktop computers.
Staff Accounts
Create staff accounts with varying roles & privileges, allowing you to control what aspects of your business each member of staff can manage.
Free Domain Name & SSL
Use your existing domain name, or take advantage of a free domain name and free SSL certificate for customer reassurance and improved SEO.
UK-Based High-Availability Cloud Hosting
We utilise high-availability UK-based cloud hosting to ensure your website stays online, even if we need to perform server maintenance!
Migrate Easily
Let us set up your website branding and design, and import your existing stock from AutoTrader & other systems.
Stay Informed
Comprehensive notifications keep you updated whenever anything happens.
Actively Maintained
We are actively developing the MotorDesk platform with new functionality meaning you and your website will receive new features routinely.
Personal Support
Telephone and live chat support is ready to help you whenever you need assistance.
Testimonial
L.D.Bentley Cars
"From signing up to today. Not had one single issue. From starting with just myself to now having 2/3 users the platform works perfectly. Helps save time each and every day. Very easy to use. Combines all sales platforms leads social media all in one place. This platform is by far the best I've ever used. Was looking for something like this for months. Wouldn't look back has everything I could ever ask for and more"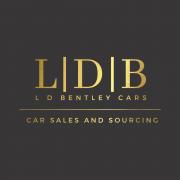 Lloyd Bentley
Company Director
LDBentleyCars.co.uk