BLOG
Transforming Your Sales Strategy: The Power of a Car Dealer DMS
The sales process for car dealerships has come a long way in the last few years. As customers have become more informed and demanding, dealerships must adapt their strategies to keep up.
One of the most important changes that can be made is investing in an effective car Dealer Management System (DMS). A DMS provides a comprehensive suite of tools to help manage all aspects of your dealership's sales and marketing initiatives, from digital marketing to customer relationship management.
By using a DMS, dealerships can create a streamlined sales process by automating manual tasks, such as tracking leads and managing customer information. We took a closer look at some of the main benefits of using a DMS, and the advantages that this could offer your business.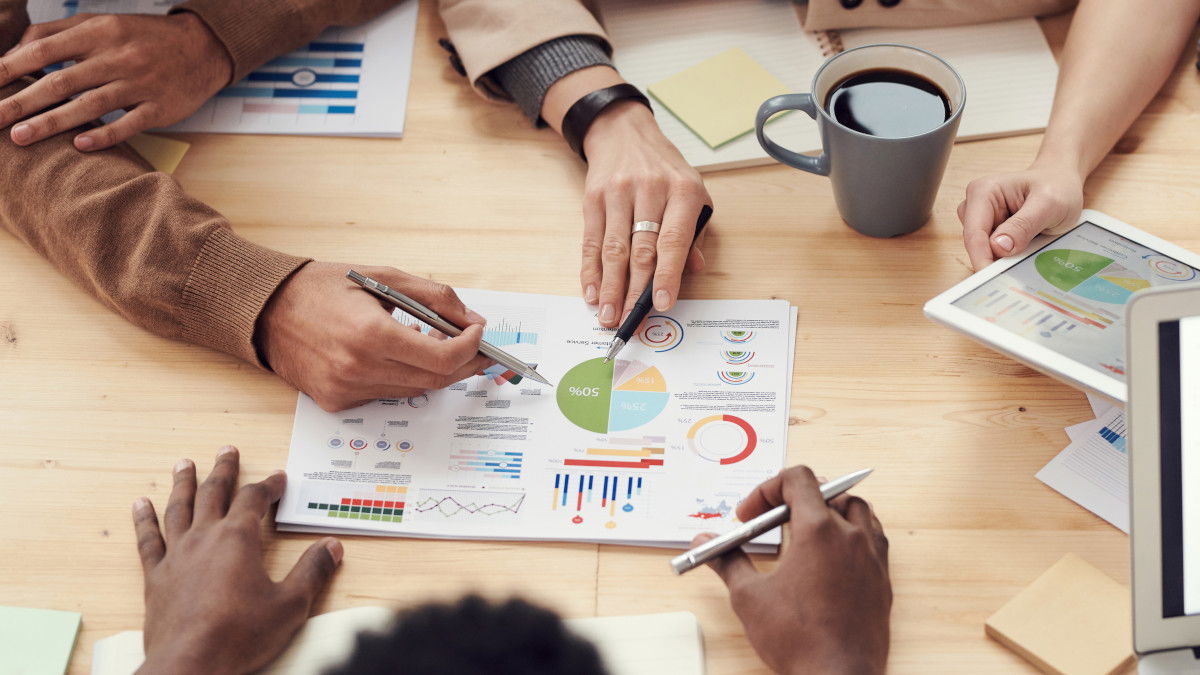 What Is A DMS?
A DMS, or Dealer Management System, is a web-based software solution that helps dealerships manage their operations. It provides an array of tools to help manage sales, marketing, customer service, and more.


How Does A DMS Work?
A DMS can take care of a wide range of tasks, and these include:


Optimising The Sales Process
When used correctly, a DMS can help to optimise the sales process by streamlining daily tasks. This includes generating leads, tracking customer information, managing documents and records, and automatically sending follow-up emails or notifications after a sale has been completed.
Managing Digital Marketing Efforts
A DMS can also help manage digital marketing efforts by providing insights into customers' behaviours and interests, as well as offering features to help create targeted campaigns.


Improving Customer Engagement
A DMS can make it easier to track customer interactions and provide targeted messages in order to improve engagement. This could include sending personalised emails, text messages, or even providing updates on new offers or promotions.


Maximising Online Presence
The web has become a major part of the car-buying process, and many dealerships are turning to a DMS to help maximise their online presence. A DMS can provide features such as website optimisation, lead tracking, and website analytics, which can all help to attract more customers and increase sales.


Increasing Customer Retention
A DMS can also help to increase customer retention by providing features such as loyalty programmes, customer rewards, and automated reminders. This can help to build relationships with customers and ensure that they keep coming back for more.


Reduce Staffing Needs
A DMS can reduce the need for certain staff members, as it can automate many of the tasks that would otherwise have to be done manually. This could include tracking customers, managing documents, or even sending out notifications after a sale has been completed.


Improve Efficiency
By automating certain tasks, such as tracking customer information and managing documents, a DMS can improve the efficiency of your dealership's sales process, thereby helping to bolster profitability. This could save time and money in the long run, making it easier to respond quickly to customer inquiries and develop better relationships with them.


Increase Visibility
A DMS can also help to increase visibility into the sales process. This could include providing insights into customer behaviour, tracking leads, and providing detailed analytics on how the dealership is performing.
How To Choose A DMS For Your Business
If you make the choice to opt for a DMS, there are several things to consider before making your decision.


Decide What You Need
The first step is to decide what features you need from the system. Consider your current sales process, and identify what areas could be improved by using a DMS. This could include automating certain tasks or providing insights into customer behaviour.


Research Options
The next step is to research different options and compare their features to find the right fit for your business. Make sure to read reviews, ask questions and do your due diligence to make sure that the system will meet your needs.


Test Drive It
It's also important to test drive the system before committing to it. Most providers offer a free trial version, so you can get an idea of how the system works and decide if it meets your expectations – this is important for ensuring that you make the right choice, and reduces the risk of making a costly mistake!
Final Thoughts
A DMS can be an invaluable tool for any car dealership looking to optimise their sales process. By automating certain tasks, providing insights into customer behaviour, and helping to maximise online presence, it can help dealerships increase efficiency and generate more sales.
However, it's important to do your research and test drive the system before committing – this is the best way to ensure that you make the right choice.
Would you like to learn more about what the right choice of DMS could mean for your dealership? If so, please don't hesitate to watch a demo of the MotorDesk platform, before taking a look at the attractive pricing plans available for this software.