BLOG
Providing a Smooth Car Buyer Experience, and Why It's Important
When you're in the business of selling cars, providing a smooth experience for buyers is crucial. There are a number of reasons for this.
The first of those reasons, and perhaps the most significant one, is that it gives your customers a good impression of you as a car dealer. This increases the chances of them leaving you good reviews online, which enhances your reputation and helps to bring in new customers. It also means your existing customers are likelier to come back to you in the future.
Secondly, providing a smooth experience for customers also helps you to find out what strategies work for you when it comes to sales. In other words, a smooth experience for them also means a smooth experience for you!
When you're thinking about ways to improve your customers' experience, it can be tricky to know where to begin. That's why we've put together this guide to help make the car buying process as straightforward and stress-free as possible, leading to a positive interaction for both you and the buyer.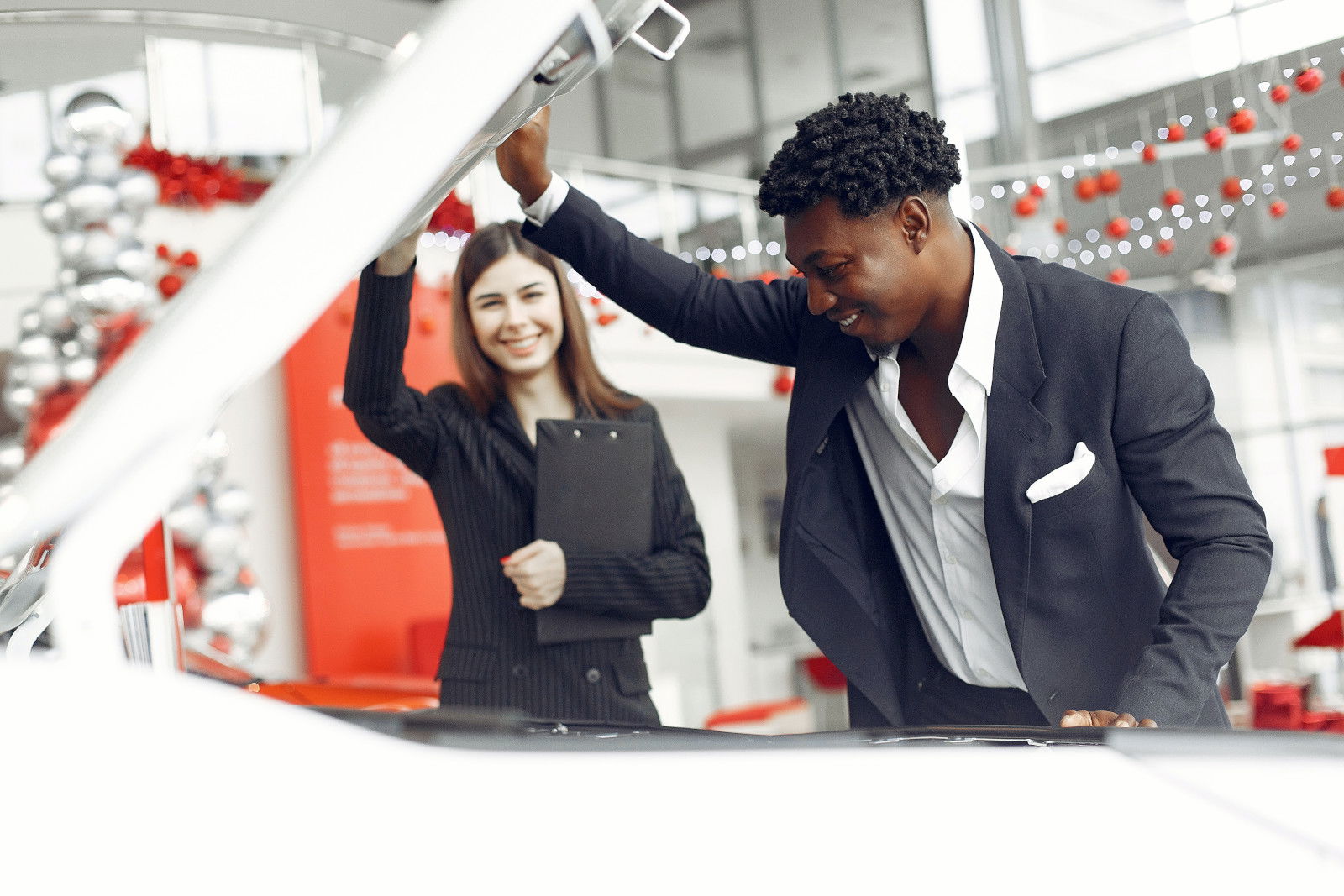 Your website needs to be easy to find and navigate
For many potential customers, your website is their introduction to you. This means that when they click your link and open the webpage, they're forming their first impression of you – and if you want them to buy a car from you, that impression needs to be a good one.
There are lots of things about your website that could be putting people off. For example, it might have an outdated design that makes visitors question your effectiveness as a business – after all, if your website is visually dull or provides little information, what does that say about you as a car dealer? It might also be difficult to navigate, leading to people clicking away and looking elsewhere.
There's also the issue of your website's visibility. If it's a long way down the list of search engine results, you need to update your copy to make the site search engine optimised. It doesn't matter how smooth the buying process is if customers can't find you, so visibility needs to be a priority.
At MotorDesk, we can help you refresh your car dealer website with a redesign, so if your site needs an upgrade, please don't be afraid to get in touch with us.


Make it simple for customers to get in touch with you
Your business's contact details should be readily available online, so that customers can get in touch with you to ask questions, get a quote, or start the car buying process. Making your contact details easy to find encourages people to see you as helpful and approachable, which is key to creating a smooth car buyer experience.
Providing customers with a range of options to contact you will also contribute to making your business seem friendly and ready to help. It's a good idea to have a phone number customers can reach you on, as well as an email address, a contact form on your website, and the address of your physical location, so that they can explore their car-buying options in person.


Be ready to answer questions
During the buying process, the car buyer is likely to have a lot of questions. Answering them promptly and in detail will reassure the buyer that you know what you're talking about and help the experience to go smoothly.
Make sure you're prepared to answer questions about the car they're buying, as well as anything they want to know about what happens during and after they purchase the car. You might also find it useful to have a "frequently asked questions" (FAQs) section on your website, so that customers will feel confident about buying from you.


Follow up with the buyer after their purchase
A few days or weeks after someone has bought a car from you, get in touch with them to find out how things are going with the car and how they found their experience with you. This shows them that you take an interest in your buyers and are willing to listen to them, which means they will be likelier to return to you the next time they need to buy a car.


Take feedback on board
Reading reviews from customers isn't always fun – the occasional negative review is inevitable. But by finding out what people thought of their experience of buying from you you can discover what customers thought you did well, and what didn't work for them.
This, in turn, will enable you to identify any areas of improvement, meaning you can make future car buying experiences better for you and for the buyer.


Would you like to learn more about the difference the MotorDesk platform could make to your automotive business's online presence and success? If so, please watch the MotorDesk online demo, or contact us today.