BLOG
Proud Sponsors of Calan Williams
We're incredibly proud to sponsor Calan Williams, Australian F3 World Champion and GT World Challenge Europe racing driver.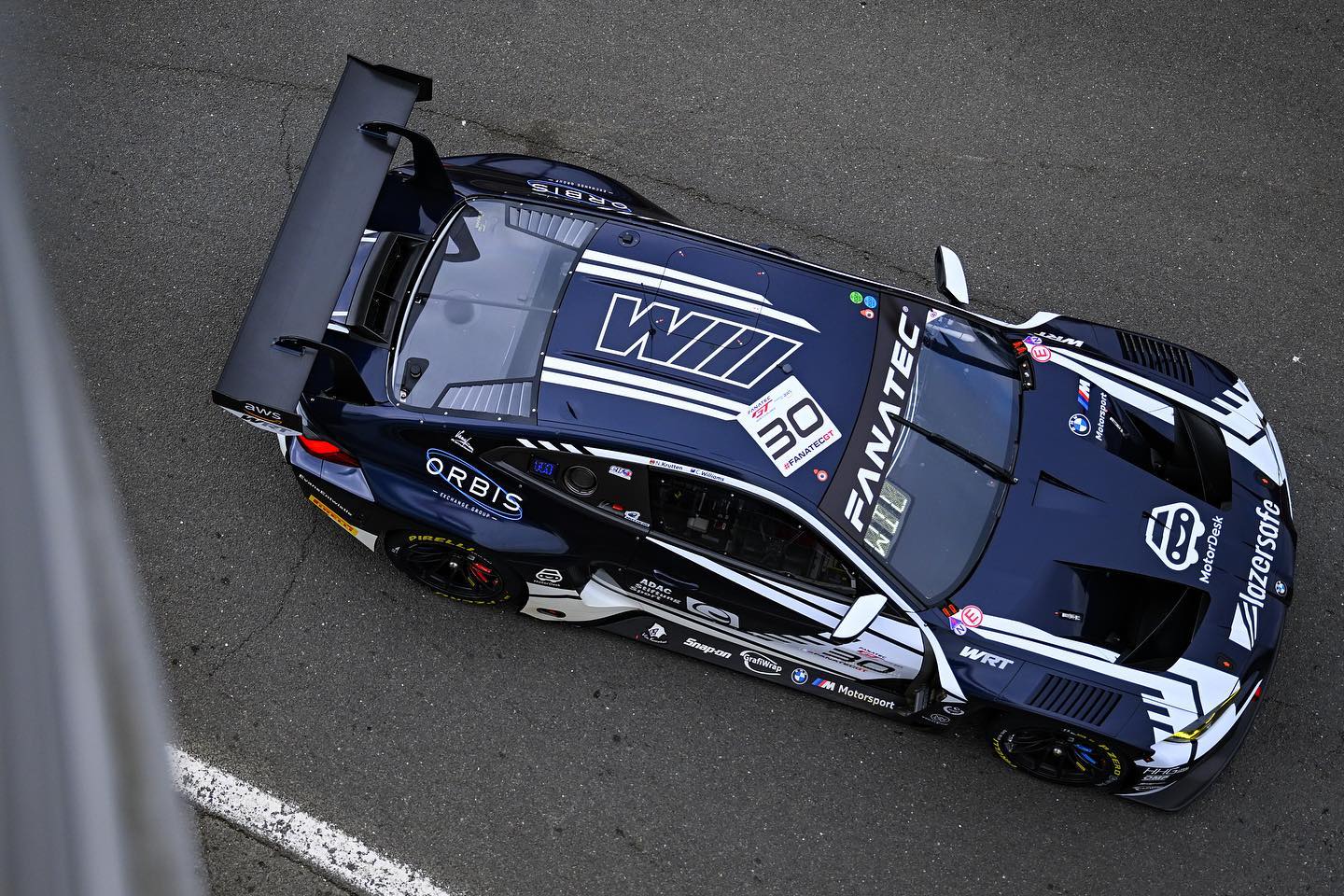 MotorDesk has been sponsoring Calan Williams in the 2023 GT World Challange Europe - this highly competitive racing series offers a mix of endurance races and 1-hour sprint races, including the legendary 24 hours of Spa. Races are held at the best race tracks across Europe, often with as many as 70 GT3-spec cars sharing the track in truly exhilarating wheel-to-wheel racing. Cars range from Audi and Porsche to Ferrari and McLaren, all with a balance of performance to ensure highly competitive racing.
GT World Challenge is particularly unusual, not just because of the endurance and sprint mix, but also because drivers are categorised into five different groups; Pro, Pro-Am, Gold, Silver and Bronze - depending on their experience level. The Pro category includes the most experienced racing drivers, including motorbike legend and Calan's teammate, Valentino Rossi! After retiring from motorbike racing, Valentino has made the extraordinary move to 4 wheels, competing in the top level of GT World Challenge Europe.
Calan is in the Gold class and shares a car alongside teammate Niklas Krütten, with the pair being joined by Jean-Baptiste Simmenauer for the endurance races. During endurance races, each car is required to pit hourly to swap tyres with mandatory driver swaps every 3 hours. For the sprint race weekends two 1 hour races are held with the pit and driver swap required at around 30 minutes during each race. During sprint races the pit window is opened by racing control, forcing all the cars to pit in a 5-minute window - in a small pit lane with a large field of cars this can create a lot of drama, with teams often stacking two cars to pit simultaneously.
Often aired live on Sky Sports F1, and streamed live online, we highly recommend tuning in to watch GT World Challenge Europe (GTWCE) - just remember to cheer for car #30, and don't forget to keep an eye out for the MotorDesk mascot, Sparky!