BLOG
How To Start A Used Car Dealership: The Ultimate Guide
So you want to start a car dealership? Car dealerships are a fantastic business to own and run, with high revenues from a relatively low volume of sales, they are extremely appealing. Setting up a car dealership is straight-forward, but there are some important steps to make sure you complete. Our ultimate guide to starting a used car dealership will help you make sure you complete these steps and give your dealership the best possible chance of success.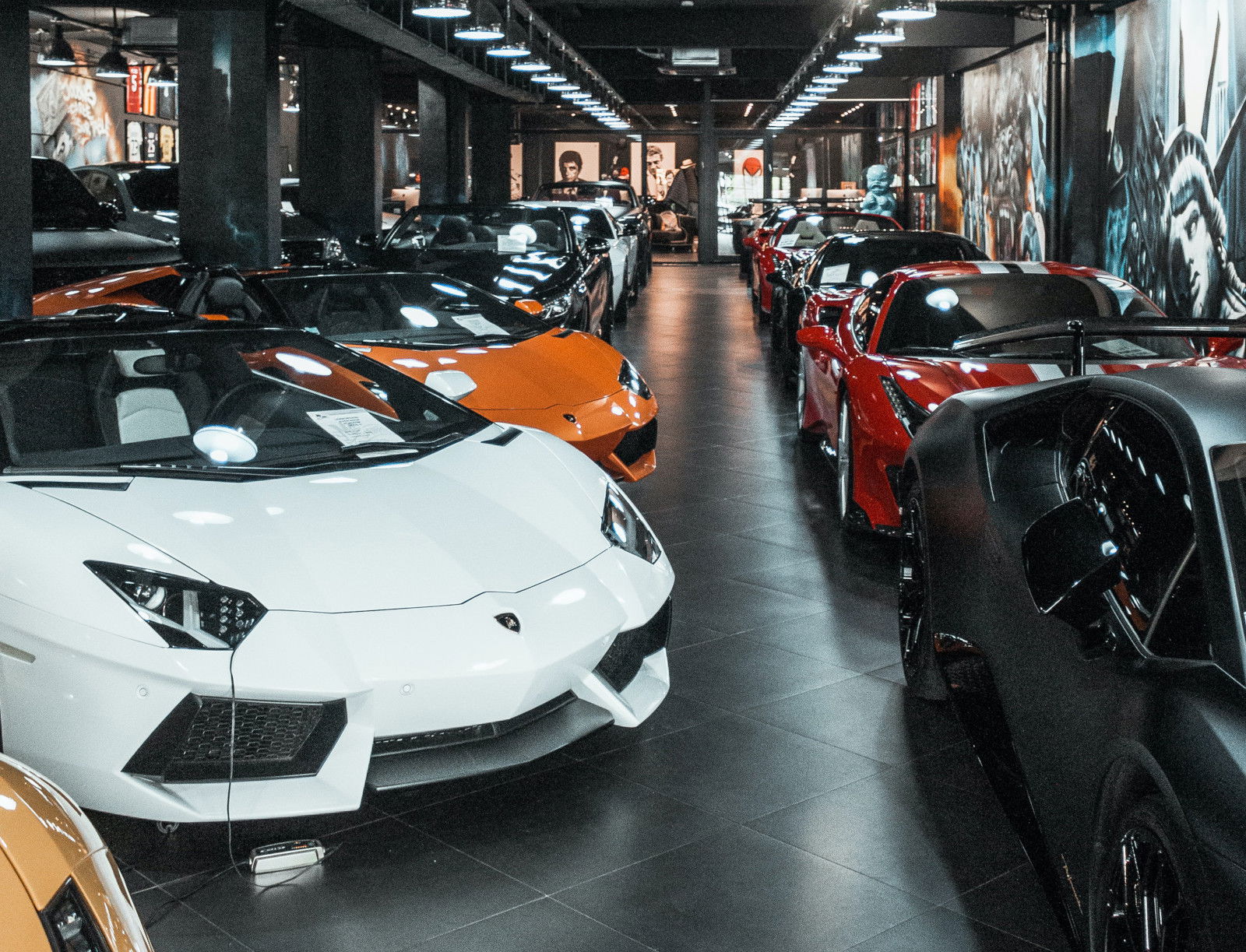 Researching Your Car Dealership
Researching and planning your used car dealership start-up is critical to your future success.


Your Market
Whether it's performance, prestige, classic, or family cars, it's important you research and decide what types of vehicles you want to sell. You don't have to focus on one specific type of car, but sticking to a particular category will help you brand and promote your dealership, and it will help you ensure your customers have multiple options to choose from.
Research your local area and market:
Dealerships in university cities tend to sell more low-cost cars at the start of the educational year.
If you have a local clean air zone make sure the cars you sell are compliant.
In a dense city, smaller cars are very popular, versus pick-up trucks in the countryside.


Competitors
Take your time to look at the existing used car dealerships in your local area to see if you can identify what is most successful, or what gaps there are in the local car sales market.
Don't just look at the cars on their forecourt, look at the related services they're offering.
Understand how their staff are interacting with customers and what local knowledge is important.
Look at the quality of their website and online services, and the type of online services which customers might expect.


Trends
It's equally important to look at current trends and what is popular.
Is there another dieselgate - it may not be the best time to stock up on diesel cars if you're looking for quick car sales.
Is there an energy crisis, if so it may not be the best time to buy electric cars.
Look at what type of used cars are in high demand – not just which are most popular because they're 'cool':
Which cars, and car dealerships, have recently won awards.
What cars or brands have recently had bad press or poor safety ratings.
Is the brand CEO embroiled in another scandal.
You also need to consider how you will source these cars, make sure you plan where you will purchase your used cars from:
If you're going to auctions, do you need to register first, and what extra costs are involved.
If you're purchasing privately, how will you find the cars.
If you're using a trade service like Motorway or DealerAuction, have you researched the costs, requirements and expectations of these services.


TAX and Legal Issues
Possibly the most important research is to ensure you're operating within the law:
Research employment, insurance, council and other business legal matters.
Keep an eye on VAT rates and vehicle duties in the chancellor's budget, any changes can have a significant effect.
Familiarise yourself with the DVLA's transfer of ownership and trade license processes.


Locations
You're going to need a location to sell your cars from. Whether that's your front lawn or a fancy new building, make sure you research locations and carefully research the costs of operating.
Electricity and other utility bills.
Council TAX and business rates.
Security, waste disposal and cleaning.
Fixtures, furnishing and signage, inside and outside.


Consider Franchising
Franchising isn't just for new car sales, consider franchising with an existing used car dealership, many are keen to expand with new branches but need the right people to start each site. The advantages of this approach are enormous:
Existing branding and reputation – much of the core set-up is already done.
Knowledge and experience from an active used car dealership.
Existing business relationships, connections, or services.
Sharing of resources, perhaps even holiday cover when you need a break.


Buy An Existing Dealership
You may be able to find an existing used car dealership which is for sale, this carries the benefit of being ready to go with an established reputation and connections.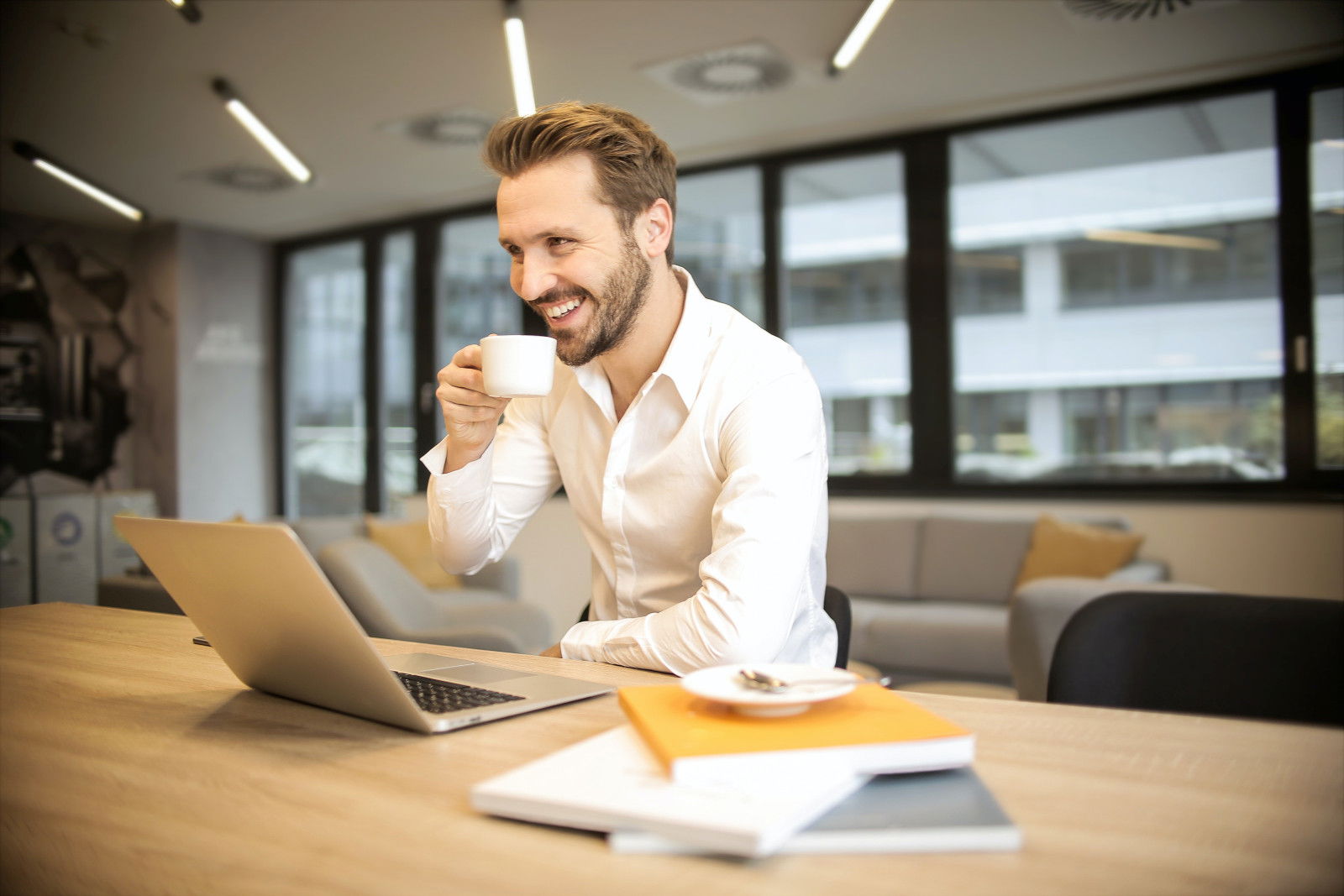 Decide What Services To Offer
Used car dealerships don't just sell cars, consider if you want to start selling or upselling additional products and services:
Roadside assistance.
Warranties & insurance.
Vehicle protection – paint, bodywork, wheels.
Parts, wheels & tyres.
Servicing, repairs and MOTs.
Export and import services.
Vehicle sourcing services.
Vehicle customisation and modification.
Plan Your Used Car Dealership
You've done your research, now it's time to decide what your dealership will be. If you don't have a clear vision, try:
Creating a pros/cons list.
Creating a mood board.
Drawing a brainstorm of ideas.
Make sure to discuss your start-up vision with friends, family and colleagues to get feedback.
Write A Business Plan
It's boring, and it feels like a waste of time, but having a good business plan will help you have a clear vision and actionable steps of what you intend to do to start your dealership. It will also help you look back and see what progress you have made, and what you have learnt.
Having a good business plan is also essential if you plan to source funding or investment to start your used car dealership.
Create Your Brand
Your new car dealership is going to need a name. Many small used car dealers use their initials followed by 'motors', 'cars', or 'autos', such as ABC Motors or XYZ Autos, or you may prefer to create a more distinct one word brand to challenge Cazoo and Cinch.
Do plenty of research and make sure you check for domain name availability and trademark registrations as re-branding later can be costly. For a UK dealership a .co.uk or .uk domain is best, or you may prefer a .com.
Once you've settled on a name invest in a good logo design with brand guidelines, this will help enormously when creating marketing material in the future. Avoid the first $10 deal you find and make sure they provide a vector format logo – these filenames end with EPS, PSD or AI and are high quality versions which can be scaled for large print and signage.
Starting A Company, Or Being A Sole Trader
Sole Trader
If you're just starting a small dealership you may be happy to operate as a sole trader in which case you're ready to go, just remember to complete a self-assessment TAX return when it's next due. If you're trading under a brand name, make sure you clearly state the legal name on your paperwork as 'Your Name T/A BrandName' – T/A stands for 'trading as'.


Limited Company
If you want to start a limited company for your dealership it's a little more complicated as you will need to register with Companies House before you start trading. You can do this yourself online for as little as £12, or there are many online services which will guide you through the company formation process.
Register For VAT
If your business turnover exceeds £85,000 in a 12 month period you will be liable to pay VAT on all sales during that period. This will be applied to past sales in that period so it's critical you're prepared for VAT. As a high revenue business your dealership will likely have a turnover in excess of £85,000 so it's advisable to register for VAT early on – it will also help reduce your set-up costs.
Open A Bank Account
Whether you're a sole trader or a limited company you will need a business bank account for your start-up car dealership. It's always easiest to apply to a bank which already knows you or you may like to try an online bank, but keep in mind not all banks will be keen to work with a start-up car dealership, and for a new limited company you will need to go through a stringent verification process.
Processing Payments
Typically used car sales are paid by bank transfer. You may want to consider using a credit/debit card processing service for in-person terminal and online e-commerce payments, particularly for smaller payments like deposits. Make sure you get quotes from multiple providers as service charges and processing fees can vary wildly.
MotorDesk has partnered with takepayments, the UK's fastest growing payments provider, to offer online and/or terminal payments with highly competitive transaction fees.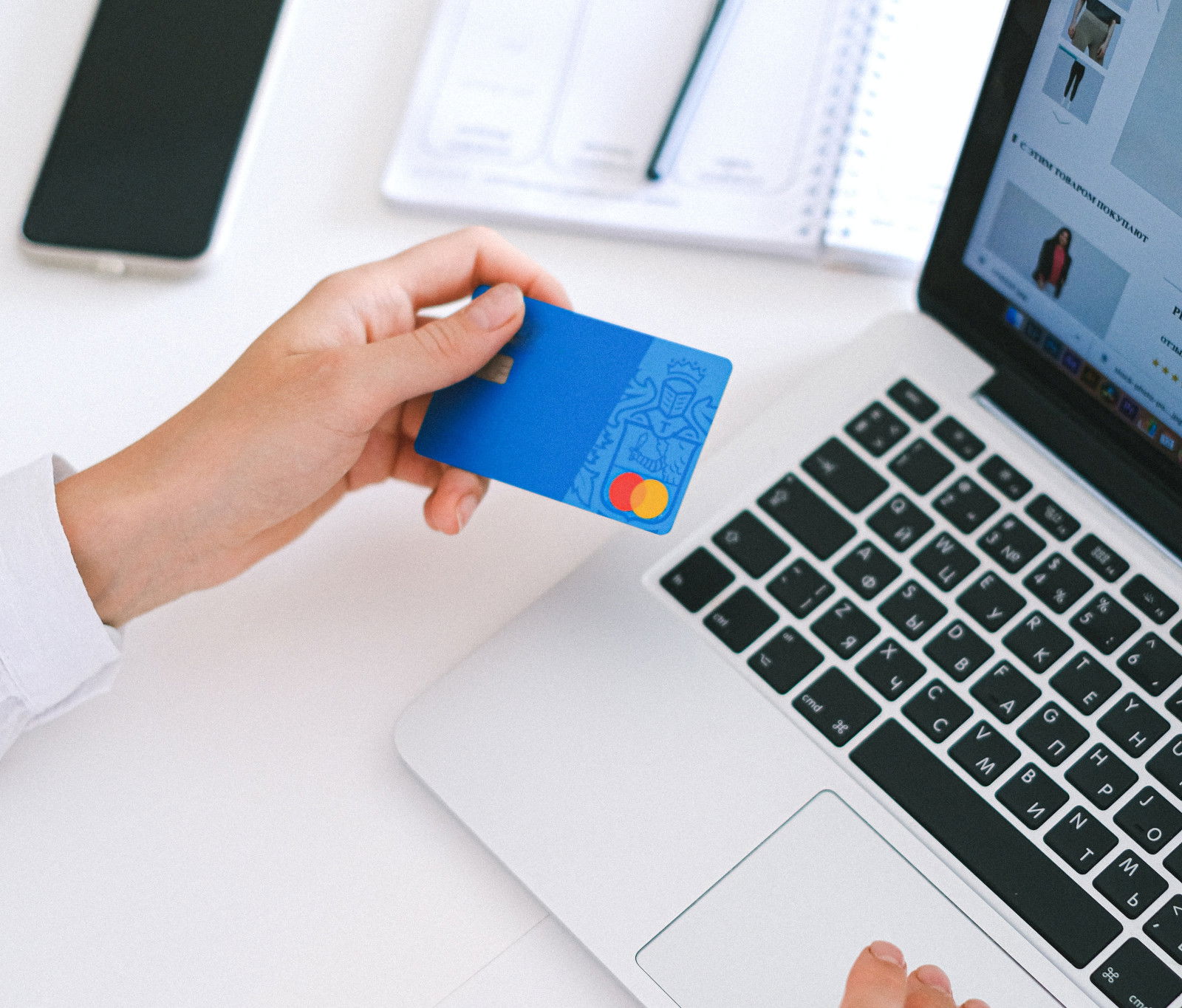 Funding & Investment
Will you be self-funding your start up, or are you using business funding or investment. Hopefully you now have a clear business plan, and a clear idea of what it will cost to achieve. Make sure you've carefully planned for at least the first 12 months, and that you have sufficient finances in place:
Specialist car dealership funding exists to help you acquire your stock, but it comes at a cost.
In order to get a bank loan you will need a professional business plan, and they may expect a personal guarantee for any money loaned.
Avoid credit cards and bridging loans, these high interest options are extremely risky.
Consider working with an investor or a business partner, ideally who has experience of starting and running a used car dealership.
Find A Site Or Sell From Home
Hopefully you've already researched your car dealership location, now it's time to get the ball rolling.


Selling From Home
Make sure you contact your local council for permission, and it's worth having a chat with your neighbours to let them know what you're doing. You're an entrepreneur trying to create a business and they will be far more likely to be supportive and understanding if you communicate with them before you park 10 cars on your front lawn. When selling from home make sure you are respectful of neighbours and minimise any noise and disruption between 6pm and 8am, and on Sunday.


Renting, Leasing Or Buying A Site
Talk to the property agent or landlord and start to form a deal, make sure they understand how you will be using the site, and get a clear understanding of their expectations. Make sure the site has appropriate council permission for usage as a car dealership, and communicate with them before you sign any paperwork. Visit the neighbours to let them know your plans, they may have interesting local knowledge which may be critical to your decision to proceed.
Insurance, Insurance, Insurance
A used car dealership typically holds a high value of cars, and employs multiple staff, whilst allowing public access. Make sure you have:
Property insurance
Public liability insurance
Employee liability insurance.
Vehicle insurance, including test drives, and trade cover.
You may also consider additional products like Product liability insurance, Professional indemnity insurance, and Critical Illness insurance.
Various specialist car dealer insurance services exist, make sure you research them carefully and ensure they provide the level of coverage your dealership needs.
Trade License Plates
Car dealerships don't need to TAX every car the moment they purchase it. Special rules exist to transfer vehicles into the temporary ownership of a trader/car dealership, but to drive these vehicles on the road you must have trade license plates.
You can apply for a trade license through the DVLA.
They typically cost £165 per year.
All trade plates expire on the 30th June, or the 31st of December, so the time the plates are valid for depend on when you purchase them.
Make sure your trade car insurance covers you when using trade plates.
Offering Finance
Finance is heavily regulated in the UK by the Financial Conduct Authority (FCA), and by law you can not encourage your customers to get finance, or recommend a finance company, without FCA authorisation.


Getting FCA Authorisation
If you want to start offering finance to your customers you will need to be FCA authorised, this can be a slow, tedious and costly process but many organisations exist to guide you through the process. Once authorised you will start to recover the cost very quickly.


Dedicated Lenders
There are countless finance lenders specialising in the automotive industry, each will offer different packages and services, and will require your car dealership to meet certain requirements. As a start-up used car dealership you may find it difficult to join these services without a track record in the industry.


Finance Brokers
Finance brokers typically work with multiple finance lenders and offer a service more suited to start-up used car dealerships as they undertake more of the risk and requirements, as such you can expect to earn a smaller commission, if any.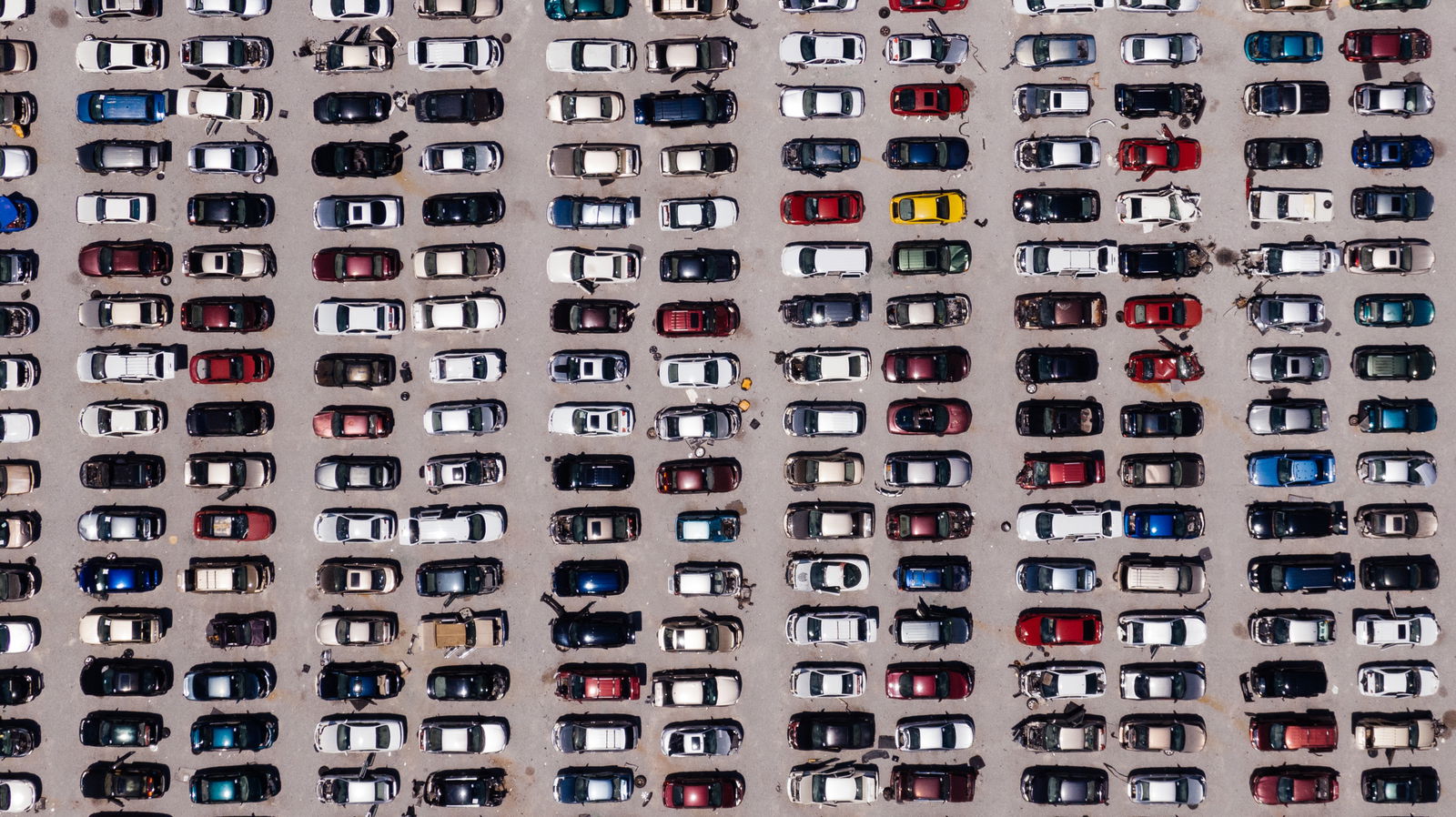 Start Researching And Sourcing Vehicles
The time has come, you've got a stunning used car dealership, but no used cars. Hopefully you already have a clear plan of what type of used cars you will be selling, and how you're going to source them.
If you're going to car auctions, or using online trade platforms, now's the time to register and if you're not already, start following the current car sales to familiarise yourself with the processes.
If you're purchasing used cars privately, start searching and viewing cars, and practicing how you will appraise and value these vehicles for your dealership. This will also help you practice your deal strategies and negotiation skills.
Always check the background of vehicles to ensure you're aware of any risk markers. Various services exist to check if vehicles are stolen, written-off, scrapped or imported, as well checking for outstanding finance and MOT failures.
MotorDesk offers a Quick Check tool enabling you to check a vehicle's full history in seconds, and a Vehicle Analyser for analysing vehicles in bulk (ideal for auction catalogues).
Website, Stock Management & Accounting
Your used car dealership will need a website, and you will also need used car stock management and used car accounting/invoicing software to keep the necessary records for your business.
You will also need to source the relevant paperwork for your used car dealership, including invoice templates and terms and conditions of sale.
MotorDesk, which is designed specifically for used car dealers, provides stock management, sales & invoicing, communication and reporting tools, as well as a website, advertising, and automated social media features. A full suite of tools and services to help you start and run your used car dealership.
How To Sell Your Used Cars
When you're selling a used car to a consumer you assume a certain level of legal responsibility for that vehicle, it's therefore critical you evaluate and prepare each vehicle accordingly.


Appraising Your Used Car Stock
Each new vehicle you acquire will need to be appraised – checked and evaluated to make sure you know about every issue and defect, and so you know what steps you need to do to prepare the vehicle for sale.


Repair & MOT
Make sure you repair any issues to a high standard, check the tyre tread depth, and make sure each vehicle is serviced and has at least 6 months MOT - using automotive reconditioning software will help you track these processes across multiple cars. Customers want to know they are purchasing a car which won't need an MOT or service soon. Keep this paperwork safe but ready for customers to inspect.


Prepare & Valet
Ensure each vehicle is cleaned to a high standard. Properly cleaning cars is time-consuming, if you're not employing a car valet it's worth negotiating with a local car valet to handle all your vehicle cleaning.
Keep in mind cars don't stay clean and will need to be routinely re-cleaned, often every two to three days. Put a forecourt kit together for dealing with bird droppings!


Photography
Taking high-quality vehicle photos requires skill, make sure you practice and refine your skills.
Consistency is important - try to take your vehicle photos in a particular order.
Consider lighting and location, and how the seasons will affect your ability to take consistent car photos year round.
Taking photos is time-consuming so consider employing a photographer, there are dedicated services, or you could try a local photographer.
Make sure you have a good quality camera as this will make a huge difference.
If you have the budget consider a fixed background, or even a turntable.
Modern mobile phones are often ideal for car photography as they fit into small spaces and are designed for close environments, but make sure you test and ensure your photos look good across your website, and wherever they will be published.
MotorDesk provides a range of car photography tools including automatic branding and watermarks, automatic background removal and replacement, and a photo guide tool to help guide you through the process of taking car photos in consistent positions and order.
Pricing
You're ready to sell your used car, but how much for? Make sure you keep a clear record of the vehicle costs, including the additional costs for preparation, so you know exactly what your stand-in value is – the total cost of the vehicle to your used car dealership.
Research competitors and similar vehicles, and depending on the type of vehicle ensure you research your local area. You can check online marketplaces, or use car dealer competitor research tools.
Look at valuations data such as AutoTrader or CAP - whilst it's important to research and use your dealer knowledge and instinct, it's equally important you know how the vehicle may be valued so you can understand customer expectations.
MotorDesk provides integrated valuations data and profit calculation tools to help you price your vehicles quickly.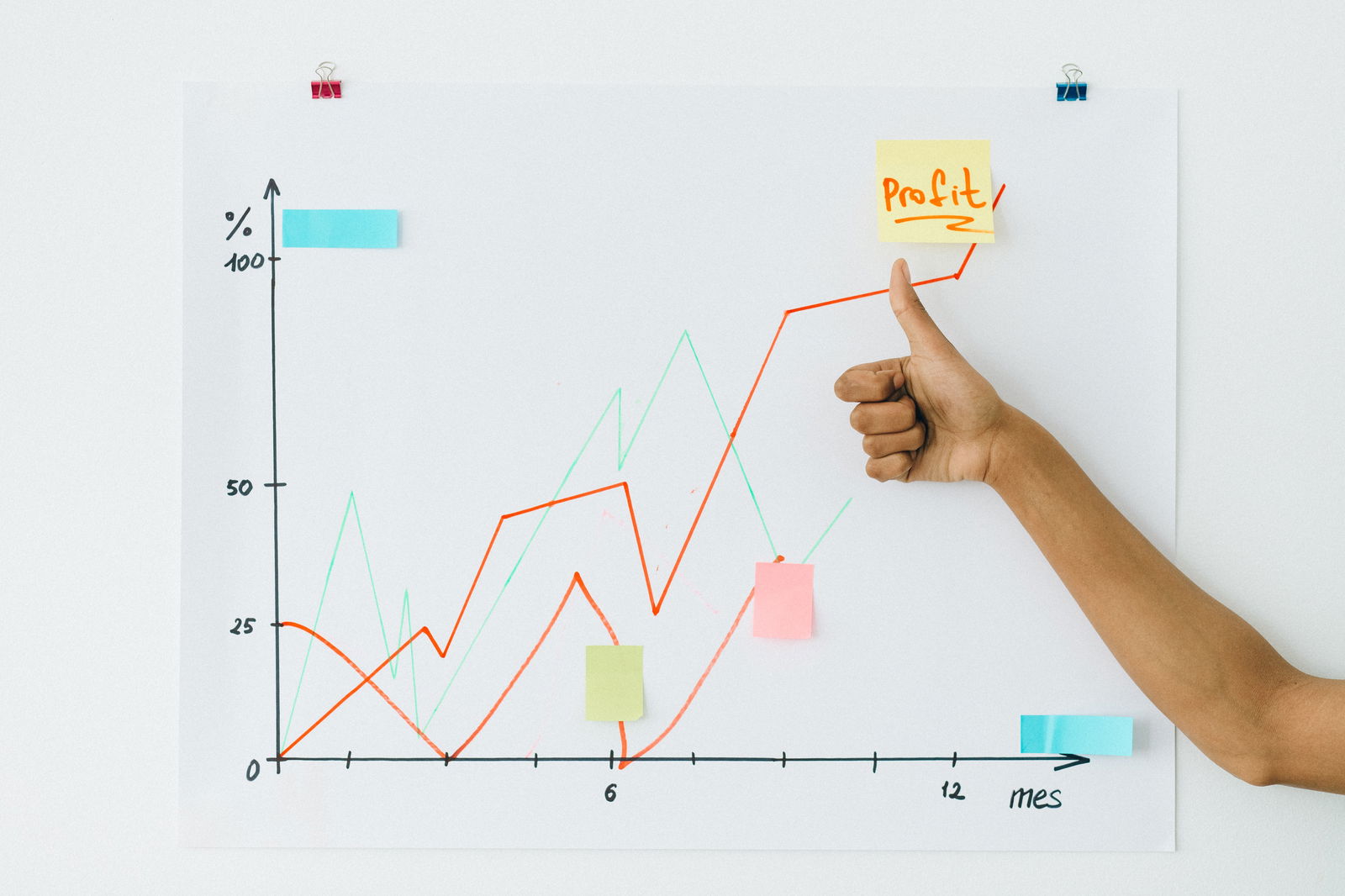 Marginal VAT & The Second-Hand Goods Scheme
New cars are sold in the UK with 20% VAT, if they are purchased by a VAT registered entity which reclaims the VAT and then sells you the vehicle they would charge you VAT. You would then consider this car as VAT qualifying and you would reclaim that VAT, and continue to sell the vehicle with VAT.
If you purchase a vehicle which is not VAT qualifying (which doesn't list VAT on the invoice) you will not be able to reclaim the VAT on the purchase. In this case you can use marginal VAT and the second-hand goods scheme. Under this scheme you do not charge VAT on the sale of the vehicle, and the VAT can not be reclaimed on the vehicle by the purchaser. But instead, you are required to pay the VAT on your profit only, and this VAT amount must not be listed on the sales invoice.
For example, if you pay £10k for a used car, which you sell for £13k, your profit is £3k. The customer pays £13k, and they can not reclaim any VAT. You must instead pay the VAT from the profit which is calculated as 1/6th.
£3k / 6 = £500
This is equivalent to charging 20% VAT on £2.5k:
£2.5 * 1.2 (20% VAT) = £3k
You will therefore have a VAT liability of £500, and your actual profit will be £2,500.
The marginal VAT is based on the initial purchase cost of the car, you can not reduce the amount of marginal VAT with the additional costs you incurred preparing the vehicle for sale.
MotorDesk automates marginal VAT accounting with Xero, QuickBooks and Sage accounting software, and provides simple profit calculations to help you understand your profit and VAT liabilities.
Selling Your Used Car
As a start-up used car dealership you're most likely to target regular consumers first, rather than trade sales.


Traditional Offline Advertising
Make sure your forecourt looks presentable and professional, and position your vehicles so they are clearly visible. You can also advertise locally through local newspaper and magazine adverts, often at a very low cost. Consider offering a special offer or deal for locals.
For a wider reach you will likely want to advertise on online marketplaces.


Advertising On AutoTrader
AutoTrader is the UK's largest and most popular marketplace for finding used cars. With over 70% of the market share it is undoubtedly a great platform to advertise on, but this does come at a substantial cost – often over £100 - £150 per advertising slot per month.


CarGurus, eBay Motor Group & More
After AutoTrader there are countless other marketplaces, some dealers report good results, others don't – this will often depend on the popularity in your local area. With only 30% market share between them all they can't compete with AutoTrader for traffic, but the costs should be lower.
CarGurus and eBay Motor Group are both popular options, both offer additional advertising on other marketplaces like Piston Heads, or GumTree and Motors.co.uk respectively.


Free Marketplaces
There are a couple of free advertising options, but we all know you get what you pay for. CarGurus offer free advertising but you'll need to pay to unlock any car sales leads, and CarsVansAndBikes.com offer free advertising while they grow their marketplace to 1 million monthly users.

Social Media
Social media is free and can be a great source of advertising, but as a new start-up used car dealership your following and therefore reach will likely be small. Paid advertising on social media is possible but can be expensive.
Instagram and Facebook are hugely popular with simple publishing processes. They also provide dedicated car dealer 'shops' displayed as part of your profile, in addition to your regular posts.
Start joining local groups where you can post your vehicles, but be careful as many may not allow this and they will be frustrated by frequent posts. Consider a monthly post, perhaps with a special offer for the group – always focus on being local.


Your Website, SEO & Google
It's critical you have a high-quality car dealer websites where visitors can view your vehicles. Whilst you may not get much traffic, websites are critical to build the reputation of your business and will often make the difference between getting a sale and a customer being put-off.
Search engine optimisation (SEO) is very important to get in the search results but it can take a long time to build. Dedicated SEO specialists can help with this and will charge accordingly. It's best to focus on a local area and type of vehicle such as 'prestige used cars ipswich'. Keep in mind simple search terms like 'prestige cars', 'used cars' and 'cars ipswich' will all be heavily targeted by huge corporations you are unlike to compete with, including the likes of AutoTrader and franchise dealers, so you're best to focus on your niche.


Auctions
You may consider using an auction platform like eBay, or if a vehicle fails to sell you may use a trade auction platform like DealerAuction. Auctions carry a certain level of risk as trade sales will likely see less profit, but they improve the chances of a quick sale.
MotorDesk integrates with all of these sales platforms to automate your advertising, including automated social media posts - simply add each vehicle into MotorDesk once and select where you would like to advertise it.
Negotiating A Sale
You will quickly learn and refine your technique when you start selling cars:
Always be friendly and approachable, and understand car dealers typically have a bad reputation and consumers are wary of them.
Build trust and try to chat, make sure you remember important details like names, especially for children and pets, for when the customer returns.
Make sure you're knowledgeable and inform the customer of car features of interest.
Remember important features - ISOFIX for babies, legroom for teenagers, MPG & fuel efficiency.
Be willing to negotiate, while a vehicle sits on your forecourt it is losing money, a quick sale for a little less may return more than a slow sale for more.
Be patient, and expect to here 'is this still available' routinely.
Speed vs Profit
A critical factor in car sales which is often overlooked is the cost of holding a car. Your used car dealership will have a monthly cost to operate, and you will likely be limited by how many cars you can store or afford. This creates your monthly cost per space:
Monthly Operating Cost / Number of Car Spaces
= Monthly Cost per Space
You should always keep this in mind and remember once you sell a car you can put another car in it's space. You may sell 1 car for £10,000 after two months, but if you accepted the offer of £9,000 after 1 week, you could get another car and sell that potentially generating more profit than the £1,000 you missed out on. This goes on and creates what's called stock turnover, and this will be what defines your profitability.
Of course you can't just give away cars for £50 profit, but it's an important detail to keep your eye on because a car which is sat unsold doesn't have any profit, and as the monthly cost per space continues you quickly move into making a loss.
MotorDesk provides analysis tools to help you evaluate and price your stock effectively, whilst also helping track slow selling stock.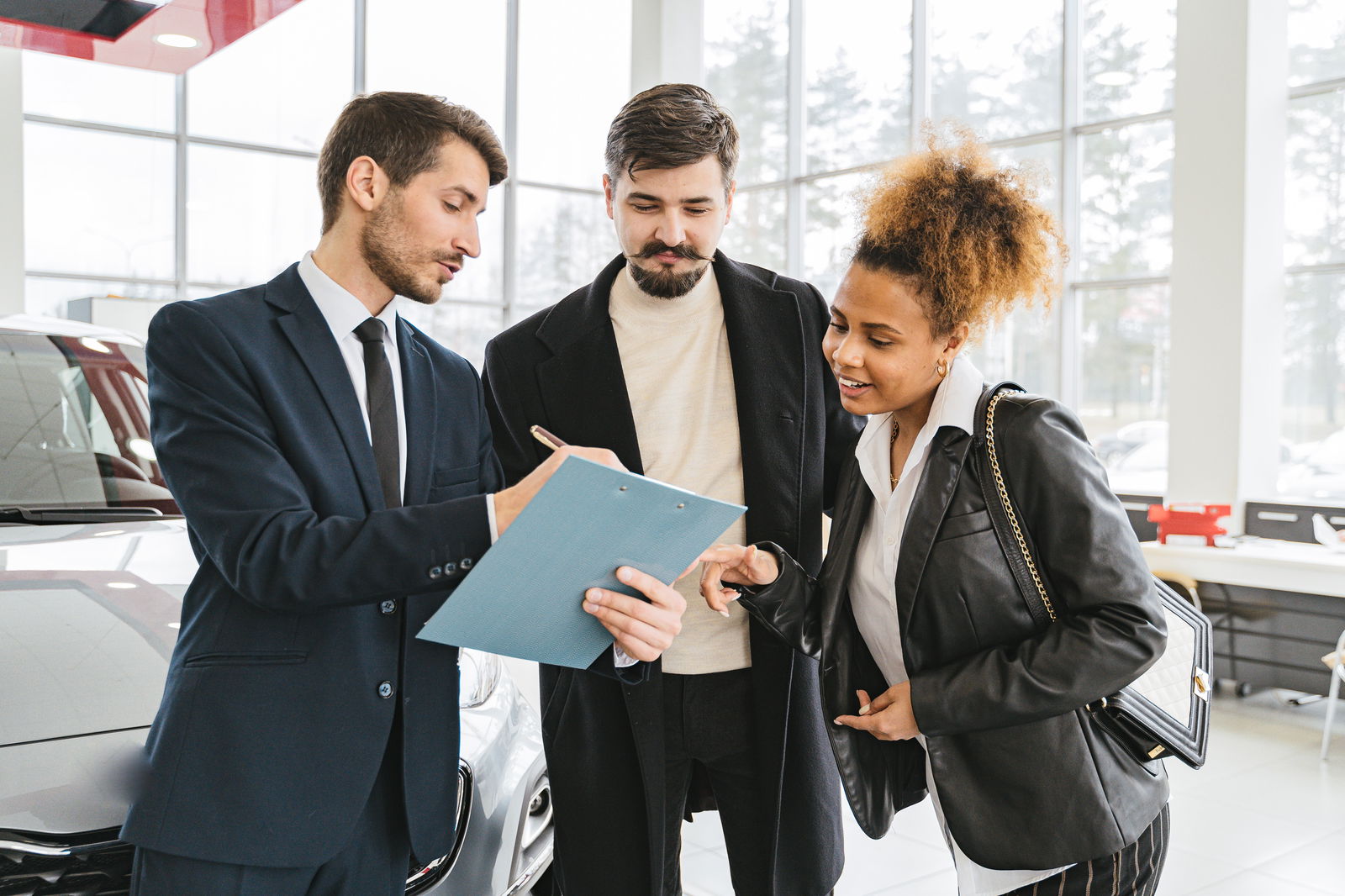 Selling A Car
Now you've negotiated a sale you need to start taking the customer through the sales process. Offer them a seat and a drink, and start building their deal and collecting their details. Make sure to manage their expectations - will they drive away with the car now, or will it be prepared and delivered at a later date.


Upselling
Upselling is the art of encouraging a customer to purchase additional items with the item they are already purchasing. When you're buying fast food they ask if you want a 'large drink', this is upselling – encouraging you to spend just a little bit more to get a bit more. When added together these upsells increase the profits of your used car dealership.
You've already decided what extra services you offer like used car warranties and roadside assistance. Offer these to the customer, explaining the costs and benefits, but be careful not to oversell and put the customer off the main purchase.


Deal Building
Clearly outline what the customer is purchasing and the applicable costs. If they are using vehicle finance you will need to guide them through this process to receive a proposal, and ensuring you perform your due diligence and affordability checks.


Prepare The Paperwork
You may go straight to invoicing the customer, or you may prefer to complete a signed order document before invoicing. Make sure you have clear terms and conditions of sale which are read, and ideally signed by the customer.
MotorDesk simplifies and automates the order and invoicing processes for you with features like electronic signature collection, paperless online invoicing, and online payment processing.

Delivery & Handover
Once the paperwork is complete you will handover the vehicle to the customer.
Complete an inspection of the vehicle with the customer, consider documenting and signing this.
Photograph the handover, including the customer, to ensure you have a legal record of the transaction.
Always make sure the payment has been received in full.
Complete any final paperwork, including the transfer of ownership with the DVLA. You will also need to make sure the customer has taxed the vehicle.
Make sure the customer has car insurance for the vehicle, once they take ownership it can not be driven or left on a public highway without insurance.
Check the customer has all the relevant paperwork and documents, and important items like the locking wheel nut.
Take the time to help the customer familiarise themselves with the car controls.
MotorDesk simplifies this process with vehicle condition reports, electronic signature and online handover processes.
Follow-Up
Just because the sale is over don't forget the customer. They will almost certainly need another car in the future, they might need another one immediately, and they might have friends, family and colleagues looking for cars. A happy customer is a fantastic marketing tool for your dealership.
Check they're happy with their car, perhaps they've been on an adventure you could chat about.
Answer any questions that may have come up in the first days of ownership, and be ready to quickly fix any issues.
Customers have a right to return a vehicle so it's very important to quickly resolve any issues before they consider returning.
Set-up automatic reminders for MOT and servicing – even if you don't offer these services these are a chance for free advertising in the future.
Set-up a finance end reminder – if they have a finance agreement with a final payment they may be looking for a new car before that time. Make sure to follow-up with them in the lead up to this to encourage them to return for their next vehicle.
Ask for a review – if they're happy, now's the time to request a review.
Mention social media, again now is a great time to attract a new follower on social media.
Consider other future follow-ups, a 'Seasons Greetings' card can be sent for less than £1 and offers another great opportunity to remind a customer about your used car dealership.
MotorDesk automated customer follow-ups, including review, MOT, service and finance reminders by SMS text messages and emails.
Accreditation, Awards & Reputation
Used car dealers typically have a bad reputation with consumers, building a good reputation will be critical to the ongoing success of your dealership. Consider what you can do to help appease customer concerns and build trust:
Join an automotive association like The Motor Ombudsman which provides an independent dispute resolution service for your customers.
Once you're established consider entering the many car dealer awards which are run annually.
Reviews are critical so ensure you ask customers to provide reviews via reputable websites. Try to resolve any issues with unhappy customers before they write a review.
Go The Extra Mile!
The typical UK motorist will purchase 13 cars in their lifetime[1], and they will drive them 285k miles – that's 11 times around the world[2]!
It costs a lot less to keep a customer and encourage them to return in the future than it does to acquire a new customer. Look to the future and focus on encouraging returning customers because you can potentially sell each one many more cars, whilst also bringing back the last car you sold them – a car you already know the history of and can hopefully trust more than an unknown part exchange.
MotorDesk, Your Used Car Dealership Partner
If you're starting a used car dealership please do take a look at MotorDesk – it provides a full ecosystem of tools and services designed specifically for used car dealerships.
We're here to help you grow your dealership, and are always happy to provide you with guidance and assistance whenever you need it. Contact us today, or sign-up to a free trial to explore the platform yourself.
Sources:
[1] = Study conducted by the car-buying experts at Perrys (https://www.perrys.co.uk) who asked 2,200 UK drivers over the age of 35 years old a series of questions about the average length of their vehicle ownership, to find out just how many vehicles UK adults go through in a lifetime.
[2] = Reported by The Independent newspaper, (https://www.independent.co.uk/travel-0/uk-adults-driving-lifetime-poll-b1891295.html), study conducted by SKOOT.